Home /
Kajabi
2.1.5
Access your Kajabi library on the go, synced and organized for easy viewing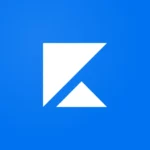 Download APK
Description
Learn anywhere with the official Kajabi app! With support for any course hosted on Kajabi, you can now watch videos, read content, and more on the go.
No matter which of our 20,000 leading experts, influencers, and entrepreneurs you're learning from, you'll be able to keep watching your content even away from your computer.
Plus, you'll be able to access all of your Kajabi courses in one convenient place, even if they're offered through from different instructors.
Access your library of both free and paid programs
View downloadable resources such as slides, worksheets, and PDFs
Continue learning where you left off—course progress is saved in the app and on the web
Watch or listen wherever you want, learning at your own pace
Related apps