Home /
Jesus Wallpapers HD 2020
1.1
Jesus Wallpapers may give you Strength & Blessings, Miracles of Jesus at You.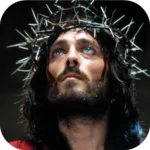 Download APK
Description
Jesus God loved the world so much that he gave his one and only Son so that everyone who believes in him will not perish but have eternal life. God sent his Son into the world not to judge the world, but to save the world through him.
Jesus Wallpapers HD 2020 app Features:
– Jesus
– Cross
– Bible
– Praying
Jesus on your home screen, lock screen, you can share these images with your friends and family.
Jesus Christ is the Son of God, God so loved the world, that he gave his only Son, that whosoever believe in him should not perish but have eternal life, Jesus is the Savior of all mankind.
Jesus Christ HD Wallpapers collection you will find fantastic pictures of Jesus.
If you believe in Jesus Christ you will absolutely find the background you like. From now on, you will always have the feeling that Jesus is protecting you and bring you good luck.
Jesus Christ HD Wallpapers are beautiful and stylish wallpapers for android devices like smartphone or tablet phone.
As a follower of God we ourselves lacked a good collection of wallpapers and quotes that could be used on phones screens for daily uses and as a result we decided to create a application which would contain the best wallpapers that we found during long search.
The best background Jesus Christ Wallpapers is a click away from you! Do not hesitate to experience this great wallpaper!
Also, we blocked sensitive categories ads
We are free to any kind of feedback. Please let us know what you would like to see in application.
Related apps