Home /
Infinito Wallet – Crypto Wallet & DApp Browser
2.36.2
Multi wallet BTC, ETH, EOS, ADA, TRON, ERC20, BEP-2, 2000 coins, tokens & DApps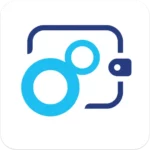 Download APK
Description
★ Community's Choice Crypto Mobile App ★
– Free, secure, simple.
– Buy crypto directly in wallet.
– Universal wallet & DApp browser for: BTC, ETH, XLM, BCH, LTC, DASH, DOGE, NEO, GAS, ETC, EOS, ADA, ONT, BNB, TOMO, TRON, ATOM, IRIS, USDT, INFT, ERC20, NEP-5, BEP-2, TRC-10 tokens.
– Truly decentralized: You control private key, passphrases and passwords.
– Recommended as "Best crypto wallet" on Cryptocompare, Trustpilot, Cryptowisser, Coinlist, ICO Rating…
WHO SHOULD USE INFINITO WALLET?
✔ Crypto newbie: all you need in one easy-to-use app with step-by-step Blog guide & 24/7 Helpdesk.
✔ Seasoned expert: manage portfolio, price tracking & instant exchange with few taps! Of course, you are always the only one to control your keys & passphrases.
WHY CHOOSE INFINITO?
✔ Zero fee
✔ 24/7 Supportive Helpdesk – Tool tips – Guide articles & video.
✔ Security & Privacy focused:
– Your private keys & passphrases are encrypted & stored in your local device.
– Only you can control, import & export your keys.
– Use passwords to confirm all transactions & important changes.
– Risk check for all transactions.
✔ Convenience & Easy to use:
– Multi wallet: add unlimited wallets, change names & passwords anytime.
– Multi languages.
– Multi currencies: BTC, ETH, USDT & 18+ fiat types.
– Available for all countries.
– Contact management.
– Activity log: transaction history & block explorer.
– Fingerprint authentication.
✔ Widest range of blockchain supported: Bitcoin, Ethereum, Stellar, Bitcoin Cash, Litecoin, Dash, Doge, NEO, Ethereum Classic, EOS, Cardano, Ontology, Binance, Tomochain, Tron, Tether, Cosmos.
Tokens: INFT, ONG, GAS, ERC20, NEP-5, BEP-2, TRC-10, EOS tokens.
✔ Reward, Airdrop & More deals:
Turn on Push notification & Newsfeed to never miss free crypto!
✔ Trade with best price:
– Price 24h tracking
– Favorite trading pair on: Binance, BitMax
– In-app exchange: Changelly
✔ Secure DApp Browser:
– Support the widest range of blockchains: Ethereum, EOS, Binance Chain, Ontology, Tomochain.
– Explore services in all categories: Games, Exchange, Finance, Ulility, Compliance.
✔ Customize your own wallets:
– 3 options of wallet: private key wallet, 12 word passphrase wallet and exchange service wallet.
– Set your preferred transaction speed: Default, Economy or Premium.
– Light & Dark mode.
★ GREAT FEATURES COMING SOON ★
– Portfolio Management
– Staking
– Best exchange rate suggestion
Infinito Wallet is a part of our product ecosystem: Wallet – App Square – Blockchain Platform – Payment service. Find out more about us:
– Infinito Wallet: https://www.infinitowallet.io/
– Infinito: https://www.infinito.io/
Contact us: [email protected]
Follow us:
– Twitter: https://twitter.com/Infinito_Ltd
– Facebook: https://www.facebook.com/InfinitoWallet/
– Telegram: https://t.me/infinitowallet
Related apps