Home /
Apps /
Infinit LMS
1.2.1
Learning can be more fun and entertaining with Infinit LMS for Android.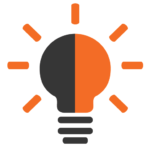 Download APK
Description
Infinit LMS for Android offers their users to access their learning materials (modules) straight from the app. The mobile application can be access and used offline. Infinit LMS for Android gives opportunities for those who wants to view their lessons offline.
Infinit LMS app is for student users only.
Features:
1. Study modules offline (as long as they have downloaded it )
2. View Grades
3. View School Payments
4. View Messages from the LMS Portal
To address the concerns of COVID transmissions, paperfull papers, lack of internet connectivity.
Infinit LMS your friendly LMS and beyond.
Related apps