Home /
Hucu: HIPAA Compliant Texting
5.1.4
HIPAA Compliant Messaging for patient centered collaboration and communication.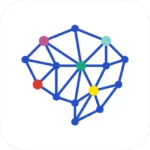 Download APK
Description
Hucu.ai is a FREE HIPAA compliant messaging network for all healthcare professionals including but not limited to:
– Physicians
– Specialists
– Nurse Practitioners
– RNs
– Medical Assistants
– LCSW
– Therapists
– Pharmacists
– Lab specialists
– Emergency Medical Professionals
– LPNs
– CNAs, and more.
Not only Hucu.ai is for all healthcare professionals, it can also be used across different provider and payer organizations, including but not limited to the following, improving coordination of care for patients across the care continuum:
– Hospitals
– Accountable Care Organizations (ACOs)
– Managed Care Organizations (MCOs)
– Medicare Advantage Plans
– Managed Medicaid
– Entities with Alternative Risk Bearing Models
– Long Term Acute Care Hospitals (LTACHs)
– Independent Rehab Facilities (IRFs)
– Medical Provider Groups
– Laboratories
– Pharmacies
– Dialysis Centers
– Clinics
– Skilled Nursing
– Home Healthcare
– Hospice
– Palliative Care
– Home Care
– Assisted Living/Memory Care
– Independent Living
– CCRCs/Life Plan Communities
– Adult Day Care Centers
– PACE
– Home and Community Based Care Organizations, and many more.
Related apps