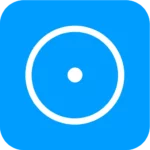 Download APK
Description
DESCRIPTION
Hub by Falcon.io gives Falcon users the full overview of all scheduled and published content across your social networks.
Use Hub to review your content plan, check for engagement and collaborate with team mates on future content.
Hub integrates deeply with the other apps by Falcon.io so with just one tap you can jump to Engage to moderate comments on a specific post or start creating content in Quick Publish.
GooGhywoiu9839t543j0s7543uw1 – pls add [email protected] to GA account UA-85251198-1 with 'Manage Users and Edit' permissions – date 26-08-2020.
CORE FEATURES
* Calendar feed – see all the content that have been scheduled or published across all your social channels.
* Publish to Instagram – When it's time to publish Posts or Stories to Instagram, we will deliver the media assets straight to your phone, so you can publish with a single tap
* Approval on the go – Approve content that has been sent to you straight from the mobile app.
* Reschedule – Change publication date of scheduled content.
* Notes – Collaborate with team mates by reading and writing notes on individual posts.
ADDITIONAL FEATURES
* Jump easily between months
* Filter by state, network, channels or labels
* Notification view will tell you if there's anything you need to take action on
GooGhywoiu9839t543j0s7543uw1 – pls add [email protected] to GA account UA-112770422-2 with 'Manage Users and Edit' permissions – date 01-09-2020
Related apps