Home /
Hearo Watch Parties. Watch with friends!
1.22.4
Laugh🤣 talk😲 cheer😅 together watching sports, TV shows, movies & live streams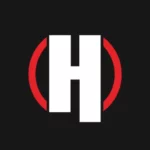 Download APK
Description
Movies are better with friends. Talk with your friends while you watch Netflix, Hulu, Disney+, Prime Video, YouTube, ESPN and much more!
Host fun watch parties over the world's top 35 premium and free streaming services.
Gather your family and friends around your favorite movies, shows, sports and streams with a tap – just send them your Hearo party link – then watch together in full HD while talking with crystal clear voice chat. 😎
We're your big cozy couch to watch everything together, and we're fully cross platform to let you party together with everyone. So grab Hearo and your snacks 🍿🍕🍾 and unleash the party! 🎉
* Streaming service accounts required. Restrictions may apply in some regions. 🙁
Join our Discord server https://discord.gg/FAjjSF2 or email us at [email protected] to make Hearo super.
Related apps