Home /
Harcomia Crypto Wallet Multi Asset
1.0.4
Crypto Wallet Multi Asset Secure with Masternode Monitoring.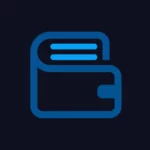 Download APK
Description
Harcomia – Crypto wallet multi asset, is the first secure crypto-wallet multi asset introducing masternode monitoring & Airdrop and giveaway feature.
Free to use and without any ads !
• Crypto Payments:
Send cryptocurrency payments to anyone, anywhere in the world.
With Harcomia Crypto Wallet, send and receive Bitcoin (BTC), HCA, and more other crypto-currency.
• Masternode Installation & Monitoring.
Harcomia Wallet allow you to install and monitor on the go your masternode.
• Airdrop & Giveway: Earn point and crypto.
With Harcomia Crypto Wallet, you can earn point and crypto when you use our mobile application. You can earn free coin from Airdrop and more with our Giveway feature.
Other highlights include:
• Generate a new Bitcoin (BTC) wallet or other crypto-currency in seconds.
• Earn crypto with Airdrop & Giveway.
• Airdrop inside app.
• Crypto news, fun games and chat will be added.
• Intuitive and easy-to use interface
• Track your transactions at a glance
FREE WALLET
Harcomia – Crypto Wallet multi asset is free to use crypto-wallet with predicable fees.
USER-FRIENDLY INTERFACE
Don't let blockchain and cryptocurrency intimidate you. Our simplistic yet practical wallet interface allows even first-time user to seamlessly exchange cryptocurrency on a daily basis.
Related apps