Home /
Hack Check Pro – password hacked & generator
1.5
Was your email address one of the Billions that were hacked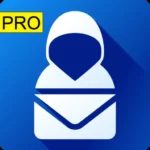 Download APK
Description
Is my email's password compromised? Is my email hacked? If it is one of the 3.3 billion accounts we know of, we can tell you.
Hack Check is an email and account mobile app that gives you the ability to find out whether your email address, account or password has been hacked and compromised. We use multiple lists of data breaches and cross check your email address to these databases.
You can enter your email address and see if you any of your passwords show up as compromised.
Here is how it works: download Hack Check on your Android device, enter your email address, we send you a code to your email address to confirm that you own the account, once you enter the code we display any compromised password to you. It's that simple. Other security tools require that you create an account on their service, which introduces yet another password and service that can be breached, however we use a one time security code method which will never allow your account to be breached. (Especially if you are like MANY others who seem to use the same password for MANY different online accounts)
Was my email account or password compromised in past data breaches?
Hack Check, the free anti-spy account security mobile app helps you to find out if your email account , password or account has been hacked. It comes with a clean and neat design and interface. The app only has one single purpose so you will not get lost as you open the app and check your account.
Give this free tool a try to see if your email address has been compromised? You can even use this email checking tool to help check the vulnerability level of the email addresses of your family and friends.
Hack Check Pro main features at a glance:
• Clean and neat design with a fresh and intuitive interface
• Unlimited Email Account Checks – No credits to buy or ads to watch
• Password Viewer tool to check if your account has been compromised in a data breach
• Password Generator for quick 40 character password
Download Hack Check for free on your Android phone or tablet, and let us know about any bugs, questions, feature requests, or any other suggestions.
Related apps