Home /
GG Live
1.0.32
Get the most updated football news, analyzes, stats, and results exclusively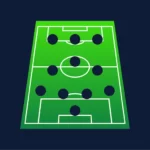 Download APK
Description
GG Live provides you complete and the most updated football news, analyses, stats, and results exclusively to you.
KEY FEATURES
NEWS FEED – Get up-to-date football news from around the world, ranging from the top and most famous football leagues to the the lesser ones. Find out first about what are going on!
LIVE SCORE – Get the fastest update of scores and match statistics from football leagues at your choices.
STATISTICS – Get overall statistics of you favorite football clubs and players.
Unlimited access to all exclusive news, articles, interviews, and videos.
Related apps