Home /
GettyGuide
2.0.0
Discover unique art insights and perspectives with Getty's immersive audio app.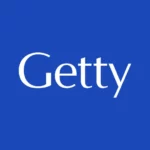 Download APK
Description
With Getty's official app, you'll discover unique perspectives on art and enjoy an immersive experience of exhibitions and outdoor spaces.
GettyGuide® is your personal tour guide during your visit. Listen to original, thematic audio tours that offer an intimate experience of can't-miss art on view in collections and exhibitions, with commentary from diverse voices.
At the Getty Center, stroll the one-of-a-kind Central Garden while hearing from a museum curator, a landscape architect, a mindfulness expert, and expert gardeners about this ever-changing space.
At the Getty Villa, be transported 2,000 years into the past to experience the sounds and stories of life in an ancient Roman country house.
And if a particular work of art catches your eye, simply enter the work's audio number into the app to hear more about it.
You'll find all the information you need to plan your day at the Getty Center or Getty Villa, including events and exhibitions currently on view, and where to eat and shop.
App features include:
• Audio tours and playlists of exhibitions, art in the collections, architecture and gardens
• "Explore on your own" feature for on-demand audio about hundreds of works of art
• Exhibitions and events happening today
• Navigate the Getty sites easily with our location-aware map
• Dining and shopping information
• List and map of where to eat and shop
• 10 language options for key content in English, Spanish, French, German, Italian, Mandarin Chinese, Korean, Japanese, Russian, and Brazilian Portuguese
Related apps