Home /
Games /
Getting Over it – AntiStress, Relaxing Game
3.10
The new Anti-Stress, Relaxing Game of 2020. Just Play this Awesome Game :)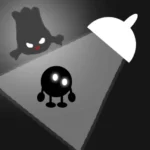 Download APK
Description
The game is challenging you
This game contains many levels which change your life-
Levels are –
1) Mobile Phone addiction.
2) Your anger is destroying your relationship.
3) Love proposal rejection:(
4) If you try than path will be formed for you else you have to make it for you.
5) Why always the AVERAGE Result.
6)Learn from failure.
7) Why you feel that "Every day feel the same."
And many interesting levels which motivate you to handle unexpected situations in your life and not to afraid from anyone.
I am an individual creator who creates this game.
All the graphics designing, Coding and most interested things to think about what to make are done by me.
So please support me to give 5 Stars and share this as many as possible.
Thanks in Advance.
If you find any problem in the game than, please inform me of my mail, it helps me a lot.
The Game is Developed by – Surya Dev Chaturvedi
Gmail ID – chaturvedisuryadev100@gmail.com
Related apps