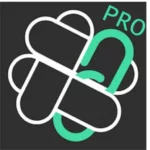 Download APK
Updated
Dec 17, 2020 Requirements
Smart Phone
Description
Premium Filelinked codes For DroidAdmin contain a complete list and some important ones!
Main Features –
✔️ Pro Codes
✔️ No Ads
✔️ Discover 100's of Codes
✔️ Beautiful Interface, Easy to Navigate.
✔️ Fast Start Times
✔️ Offline
✔️ Tiny Size
< Disclaimer / Legal Notice >
* This application is totally unofficial guide only, it is not allowed or created by the creator of the app.
* This app just contains guide!!!
Images
Related apps