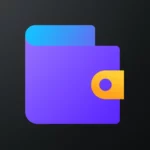 Download APK
Description
Exodus allows you to secure, manage, and exchange your favorite cryptocurrencies like Bitcoin, Ethereum, Ripple, and more from a beautiful, easy to use wallet that puts you in control of your wealth.
Manage your wealth in a blockchain wallet that combines solid engineering and beautiful design in the form of live charts that update in real-time.
Buy and sell one digital asset for another without having to go through centralized exchanges.
Exchange cryptocurrencies in just a few taps from the comfort of your wallet while maintaining privacy and control – no signup needed and you control your private keys.
All of this and more give you the way to join the new financial system that you've been waiting for.
You can also Enable Face or Touch ID to conveniently secure your wallet without having to type your passcode.
TRACK YOUR PORTFOLIO Track your cryptocurrency portfolio and its performance over time with Exodus' stunning and intuitive charts that update in real-time so that you can keep up with the fast-moving market.
BUY AND SELL ONE CRYPTOCURRENCY FOR ANOTHER Use the built-in exchange feature to quickly and easily buy and sell one cryptocurrency for another – all without having to sign up for an account.
ALL OF YOUR FAVORITE ASSETS, IN ONE WALLET Forget having to download a bunch of different wallets and write down a recovery phrase or private key for each.
Store your favorite assets like Bitcoin, Ethereum, Ripple, and more in a wallet that always continues to add its users' favorite assets.
SUPPORTED CRYPTOCURRENCIES
(Buy, store, exchange and spend)
24/7 WORLD-CLASS SUPPORT Get your questions answered fast by using our extensive online help desk or by contacting our 24/7 global human support team.
WORLD-CLASS DESIGN AND ENGINEERING Exodus brings you an experience that combines the best of design and engineering.
Related apps