Home /
Esqueci a senha!
3.1.0
I forgot the password! It is the ideal application for storing your passwords securely.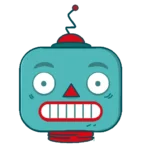 Download APK
Description
Atenção! Este aplicativo não tem como propósito recuperar suas senhas perdidas previamente.
Esqueci a senha! é um aplicativo para armazenar senhas. Perfeito para você que vive esquecendo as suas. Chega de anotá-las em papéis, salvar em um arquivo de texto ou qualquer outra forma que você esteja usando para guardar seus dados de acesso.
Todas as suas senhas ficam salvas no próprio celular, protegidas por uma pergunta pessoal e secreta definida por você, afinal, não faria o menor sentido proteger um aplicativo para quem se esquece de senhas, com uma outra senha, não é mesmo?
Você deve cadastrar um email no momento de configuração do aplicativo, para que possa recuperar sua resposta, caso acabe a esquecendo.
Related apps