Home /
Engage by Falcon.io
15
Our Engage App will help you engage with your community on the go!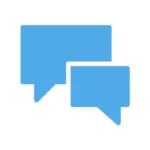 Download APK
Description
Enjoy our brand new Engage app! You can engage with your community on all of your company's social media channels on the go!
Available features:
– Explore your Engage Feeds
– Quick swiping actions
– Quick filters and sorting on Posts
– Assigning to teams and team members
– All networks are supported
– Attaching images and videos is now supported
– Switching orgs and teams
Stay tuned for updates soon! We have more features continuously coming in! Any feedback is more than welcome, thank you for using Falcon!
Much love,
The Mobile Team
*This is a free companion app for а Falcon.IO enterprise account.
If you don't have an account, contact sales or go to our website.
Related apps