Home /
Apps /
DUTA21 – HD MOVIE SERIES
1.2.9
DUTA21 application to watch Indonesian subtitle films, the film collection is very complete.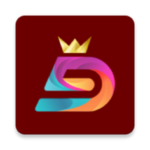 Download APK
Description
DUTA21 aplikasi nonton film yang sudah di sertai subtitle indonesia, koleksi filmnya sangat lengkap.
Aplikasi ini bisa kamu gunakan secara gratis 🙂
note : semua video trailer ditampilkan hanya untuk tujuan promosi diunggah oleh pengguna lain di internet, hak cipta dari semua video milik pemilik aslinya jika Anda melihat sesuatu terhadap aturan silakan beritahu kami sehingga kita bisa menghapus dari database kami.
Related apps