Home /
Dora Mobile Banking
1.5.1
Bank with Dora for a free and simple mobile banking experience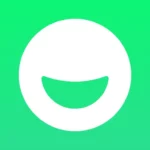 Download APK
Description
Bank with Dora for a free and simple mobile banking experience. Dora is proud to be a cooperative, putting your interests first.
Manage your finances with the intuitive Dora app. View your balance and recent transactions. Dora account holders receive a Visa® debit card which can be used at retailers, online stores, and to get cash at over 30,000 surcharge-free ATMs.
Set up direct deposit and receive your paycheck up to 2 days early. Why wait until Friday to get paid? Instead, you can have your paycheck automatically deposited into your Dora account on Wednesday.
Deposit checks in a snap, right from your smartphone. Deposit checks easily using your phone's camera.
Banking with Dora means banking with transparency. Being a cooperative, we do our best to keep fees to a minimum. In the rare occasion where a fee or check hold applies, we are sure to let you know upfront. Our goal is to be transparent, and give you options to manage your money the way you want.
Our inspiration is a co-op pioneer, Dora Maxwell, who helped charter hundreds of credit unions in the Northeast and Midwest United States. Being a co-op means we put our account holders first, doing everything we can to improve their experience and not solely focusing on profits.
Here's what you'll love about Dora:
A free checking account with no maintenance fees or minimum balance requirements
A Visa® debit card to make purchases and withdraw cash
30,000+ surcharge-free ATMs in our network
Remote check deposit from your smartphone
An easy-to-use mobile banking experience
New features added regularly
A cooperative financial institution that puts you first
For more information, please visit www.bankdora.com
Related apps