Home /
DK Pittsburgh Sports
4.0.0.0
Pioneering media outlet covering Steelers, Penguins, Pirates, Pitt, Penn State!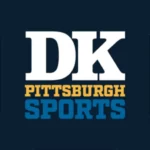 Download APK
Description
This new app, the only one a Pittsburgh sports fan will need, is finally here!
DK Pittsburgh Sports, the first independent sports media outlet of its kind in North America, was created in 2014 by Dejan Kovacevic, an award-winning columnist and veteran of 25 years with Pittsburgh's major newspapers. He's joined on our staff by Dale Lolley, Dave Molinari, Taylor Haase, Tom Reed, Alex Stumpf, Chris Carter and Ramon Foster.
We cover the Steelers, Penguins, Pirates, Pitt football and basketball, Penn State football, Duquesne basketball and Robert Morris basketball. For the pro teams, that means every game and every practice. We travel everywhere the teams do, fully credentialed by the NFL, NHL and Major League Baseball.
Now, with this custom, state-of-the-art app, we're offering more quality and quantity than ever on a superior platform aimed at being a Pittsburgh sports fan's one-stop shop. Get all the news, opinion, analysis, visuals, podcasts and video programs, while also checking live boxscores, standings, statistics and schedules for all the teams we cover. And if that sounds like too much to track, set alerts per your own preferences, and we'll reach out with only what you want.
Speaking of reaching out, join our commenting section to be part of a worldwide community of Pittsburgh sports fans, now spanning more than 150 countries. And if you like what you read, offer a cup of coffee!
Our slogan for years has been 'Coverage that connects.' We'd like to think that connection's now stronger than ever.
Related apps