Home /
DiscipleshipNow UPCI
4.104.1
Discipleship Now brings the discipleship process to Anyone. Anywhere. Anytime.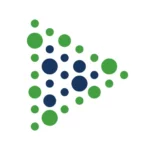 Download APK
Description
Discipleship Now provides unlimited streaming of Apostolic media for daily spiritual growth.
Paul wrote to the church at Corinth and instructed them to "Be ye followers of me, even as I also am of Christ" (1 Corinthians 11:1). This verse is a perfect picture of discipleship in that it illustrates the fact that one never graduates from being a disciple, a follower of Jesus Christ; but it is out of one's own discipleship efforts that others are then invited on the journey of becoming disciples as well.
Discipleship then is more than a 6-12-week class for new converts. It is the lifelong process of daily following after Jesus. The Barna Group estimates that the typical believer who allocates time and energy to personal spiritual growth will spend roughly four hours a week on endeavors that aid their spiritual formation – be it Sunday School, Bible study, small groups, personal devotion, etc.
It is with this in mind that Discipleship Now was created as a resource for individuals, families, and churches alike.
Discipleship Now provides unlimited access to five broad types of content:
Discipleship Now Originals
Teaching Series
Conferences
Classic Preaching
Podcasts
For only $7.99 per month, users can utilize this content in their daily lives and have a pathway to consistent, intentional discipleship.
Related apps