Home /
Crypto Market Cap – Crypto tracker, Alerts, News
5.7.6
The best Bitcoin & crypto tracker app, coin prices, portfolio, alerts, news.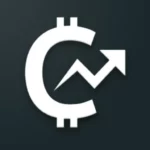 Download APK
Description
Crypto Market Cap is the best, FREE crypto app to track Bitcoin & cryptocurrency prices and receive market news.
With our cryptocurrency tracker you'll can track all crypto assets you choose, including Bitcoin, Ethereum, Ripple, Litecoin, EOS, Dash and over 5000 altcoins and get personalized news and alerts. Access real-time prices and market charts in your local currency. We support over 50 fiat currencies (USD, EUR, RUB, JPY, GBP, BRL, KRW …) and crypto bases (BTC, ETH, LTC, XRP, BCH, BNB, XLM, EOS …).
Receive news updates from coins and official news sources to make sure you don't miss out on your next crypto investment.
Here's few of the many great features that Crypto Market Cap has to offer:
✓ HUGE LIBRARY OF COINS – Track over 5000 crypto coins, including Bitcoin, Ethereum, XRP, Litecoin, EOS, IOTA, NEO, Dash, Monero, and many more.
✓ PORTFOLIO – Get a clear overview of your crypto investments, portfolio balance, profit & loss in fiat currency or crypto base.
✓ WATCHLIST – Add coins to your watchlist to keep track of certain coins.
✓ GLOBAL MARKET – Track global market data, including total market cap, volume, market shares and more.
✓ DETAILED COIN DATA – See the current price, chart, market cap, volume, high, low, project website, blockchain, social data, whitepaper and more.
✓ NEWS – Stay up-to-date with the latest crypto news from more than 100 sources, including CoinDesk, CoinTelegraph, CCN, NewsBTC and many more. Bookmark the news you want to read later and reviews them. Access to news sorted by categories, including altcoin, analysis, blockchain, exchange, regulation, mining, ICO, security and more.
✓ PRICE ALERTS – Don't miss coin price changes, set up personal price notification for each cryptocurrency.
✓ EXCHANGES – View markets for over 400 crypto exchanges, including Binance, Coinbase, Bittrex, Kraken, Bitfinex, Bithumb, Cryptopia, YoBit, HitBTC, Poloniex and many more.
✓ WIDGETS – Set up beautiful widgets and track your favorite coins and global market directly from your homescreen.
No affiliation with CoinMarketCap.
Crypto Market Cap is the best, easiest to use, ads free, crypto tracker on the market. We are constantly working hard on making Crypto Market Cap better and more useful for you. We'd love to hear from you on ways to improve the app, so feel free to get in touch via any of channels below:
– Twitter : https://twitter.com/CryptoMCap
– Email : [email protected]
Privacy is one of the most important thing, we don't sell any information from our users. Thank you for using Crypto Market Cap and trusting us.
Related apps