Home /
Crypto Exchange & Buy Crypto
1.150.1
Limitless crypto swap & fast purchase of BTC, ETH, and 300+ altcoins on the go!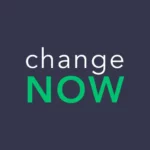 Download APK
Description
Instant, limitless, account-free cryptocurrency exchange right in your pocket. Buy, sell and exchange 250+ cryptos in a few taps using the official ChangeNOW mobile app!
🔒Simple and secure crypto swaps
ChangeNOW is focused on safety and simplicity – the service is registration-free and non-custodial. It means that your digital assets are never stored on some "account". Directly send, directly receive.
😎 Best exchange rates found automatically
You don't need to check various price charts and continuously monitor different services like TradingView or CoinMarketCap to get the best exchange rate. We do it for you — at the moment of the exchange, our algorithms search for the best rates on the market.
🤙🏽 300+ listed digital currencies
Yes, we support Bitcoin! On ChangeNOW you can find every key cryptocurrency along with less-known tokens or promising new coins. The list of supported currencies includes Bitcoin (BTC), Ethereum (ETH), Cardano (ADA), Bitcoin Cash (BCH), Litecoin (LTC), Ripple (XRP), Stellar (XLM), Dogecoin (DOGE), SHIBA IBU (SHIB), PolkaDot (DOT), Chainlink (LINK), Tether (USDT), Solana (SOL), VeChain (VET), Nexo (NEXO) and many other altcoins. And the list is continuously expanding.
Stablecoins: Tether (USDT), TrueUSD (TUSD), DAI, USD Coin (USDC), Binance USD (BUSD), Gemini Dollar (GUSD).
DEFI-tokens: Uniswap (UNI), Yearn.finance (YFI), SushiSwap (SUSHI), Pancakeswap (CAKE).
💵 Buy crypto with fiat
Want to purchase Bitcoin or any other crypto with USD, EUR, or some other fiat currency? You are welcome to use your Visa/Mastercard regular bank card to buy nearly any of the listed currencies.
✅ No limits – swap as much crypto as you want
Exchange limits are lame — this is why we've cut them off. The minimum limit to trade your crypto is around $2, while the upper limit is simply doesn't exist. Even a one-time over-9000 bitcoins transaction will be processed.
🚀 Faster than light
It takes about 3 minutes to create an exchange, and another 5 to process it. The time span can vary from 2 to 40 minutes depending on the coin's network congestion.
🔍 Intuitive in-app search
Popular cryptocurrency search requests contain numerous typos and misspellings like: "bicoin", "bit coin", "etherium", "cripto", and many others. We know what you are looking for, so the in-app search will help you to find the desired asset, even if the name is typed incorrectly.
⭐️ Favorite crypto wallets
There's no need now to copy and paste your wallet address each time you would like to exchange some crypto. With our "Favorite Wallets" tab you can save all the most common wallets in one place and switch between them in a single tap.
✅ 24/7 live support
Our support team will move mountains to make your crypto exchange experience smooth and pleasant. Have a question about your transaction or an issue with the app? We'll take care immediately!
💸 Earn up to 25% yearly with NOW Staking
NOW Token is a native cryptocurrency of ChangeNOW — and since recently, you can stake it with a 25% yearly ROI. Try the flexible reward scale and its convenient calculator — and start staking NOW right from the app!
🚀 Help us make our crypto exchange better!
We appreciate your reviews and comments. If you have any questions or comments, contact us:
✓ Support: [email protected]
✓ Website: https://changenow.io
✓ Facebook: https://www.facebook.com/ChangeNOW.io
✓ Twitter: https://twitter.com/ChangeNOW_io
✓ Telegram: https://t.me/changeNOW_chat
Related apps