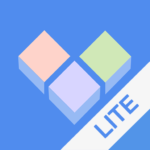 Download APK
Description
The Clone App is a virtual space constructed by Android virtualization technology. You can log in to 2 accounts on one device at the same time!
• Strike a balance between the user's life and work.
• Dual-user online gaming experience brings more fun.
• The second account in Parallel Space supports almost all applications. Data from both accounts will not interfere with each other.
• Run two accounts at the same time, switch accounts quickly with one-click, which can effectively manage different accounts.
-Feedback: PengyouTech0527@gmail.com
Related apps