Home /
Celsius® hollow section design
1.0.1
Quick sizing of hollow sections to EN 10210 and EN 1993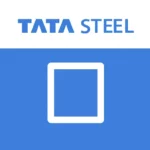 Download APK
Description
This app is designed to help structural engineers to find the right hollow section size for their application.
Just enter your design load conditions – ultimate axial load and required buckling length – and this app will calculate which section size, from the comprehensive Celsius® range of structural hollow sections, will best match your application.
The app will list the sections which meet your criteria, with all the relevant information, including the efficiency factor and mass per metre. Sections are classified relating to their availability in the UK market, so giving you confidence that your selected section will be widely available.
Want to save your results? Just hold on the selected section and share it by email or any other messaging service.
The Celsius range of fully normalized, true hot finished hollow sections from Tata Steel is fully compliant with EN 10210 and CE marked for construction applications. The range covers square, rectangular, circular and elliptical hollow sections from 40x40x4mm to 400x400x16mm and equivalent sizes in other shapes, with circular sections up to 508x16mm.
Related apps