Home /
BYJU'S FutureSchool – Kids Coding & Math Classes
4.12.5
Live Online Coding & Math classes for kids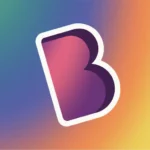 Download APK
Description
Help your kid learn while they create! BYJU'S FutureSchool is a one-on-one learning platform for coding & math for kids. Our live classes are designed to help your kid understand fundamental concepts through logic, structure, and algorithmic thinking.
Book a FREE online class on the app!
Coding
BYJU'S FutureSchool 1:1 live coding classes for kids are conducted by educators who are handpicked through our 5-Step Teacher Selection Process.
The classes will help your kid learn how to:
Implement the essentials of coding: Logic, structure, sequence
Create websites, animations & apps using concepts
Analyze data using programming languages
Think like a problem-solver
Understand the way technologies converse with each other
Our advanced syllabus also introduces the child to technologies of the future like coding a self-driving car, creating your own video game, building 3D simulations of space, and running code for a satellite launched by SpaceX Falcon 9.
BYJU'S FutureSchool takes learning beyond academia by offering opportunities to interact with, and be mentored by international Venture Capitalists, start-up leaders from Silicon Valley, leading engineers from Googleplex, and more!
Math
BYJU'S FutureSchool's online math classes will help your child:
Understand the "why" behind concepts
Get personal attention from a dedicated teacher
Build curiosity for the subject through fun activities
Apply their learning to solve real-world problems for a better understanding
These online math classes are for kids in grades 1–8. The classes will help your child develop a strong foundation in math, which will help them further understand and solve complex math concepts in the future.
App Features 📚💻:
📚Schedule a free trial class: Book a free 1:1 live math or coding class with one of our experienced/top-rated educators
💻Create a Game/App: Each kid registering for a free coding trial class can create a game or an app and a chance to become one of the youngest creators of the world
🔢Solve real-world problems: Each kid registering for free math trial class can learn to apply math by solving fun, real-word problems. For example, using fractions to invent a color!
BYJU'S FutureSchool is trusted by parents & loved by children!
214,000+ students globally
11,000+ all-women teachers
Up to 40,000 fun classes taught each day
Available in 8 countries
4.7/5 rating from active students
So help your kid build a strong foundation, create fun projects, and become future-ready with BYJU'S FutureSchool's online coding & math classes. Get a FREE, one-hour live class with a dedicated math or coding educator!
Related apps