Home /
Block Porn & Parental Control
1.0.28
Block porn websites, Porn Blocker, block pornography and search porn queries.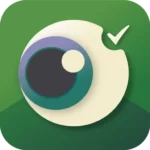 Download APK
Description
Porn Blocker: Are you looking for how to protect your children from the inappropriate content such us porn and ensure effective parental control 🚸? Are you tired of wasting time watching porn videos and looking for a porn blocker solution to take back control of your life 👍?
Anti Porno is the right choice for you!
Porn Blocker app lets you browse the web safely by blocking millions of porn sites and explicit content, the protection from porn websites is automatically activated, and porn websites database is weekly updated for better filtering. So you can block porn websites as well as search engines porn results.
Udicorn porn blocking apps main features:
● Use search engines safely, porn content is filtered by default by our adult blocker
● Anti porn by a large database of filtered porn websites
● Fast browsing and browsing safe.
● Incognito mode for better privacy
● Bookmark your favorite websites
● Organize your browsing with Tabs
🛑 Block porn websites
Udicorn porn blocker filter make sure no porn website is returning to the browser's visitor, the browser has a huge database of porn websites to block, updated daily, this make the browser the reliable solution to filter porn content as well as porn websites, block pornography and browsing safe.
✋Block porn search results
The browser also block porn search engines results and allow only clean search engine results that are acceptable for the users in all ages. We recommend using Google as your favorite search engine to get the best possible filtered results.
Ease of use and real time protection
By using Udicorn safe browsing, you do not need to configure or activate anything. Protection from porn content is activated by default. Just use the browser 🌍 and enjoy your day, we take care of the rest and block porn for you. Just make sure to keep the app up-to-date when we release a new version for your browsing safe.
Keep your child safe
This children browser make sure your child surf safely the web with zero porn. Child safe search protection is always ON, this will keep your child safe to browse the web securely.
Highlights of Udicorn Block Porn:
● SIMPLE: Activate protection automatically by just opening the app!
Golzak Porn Blocker contains Lightning Browser and is used under Lightning Browser Mozilla Public Licence, Version 2.0. A copy of this license is available at: https://github.com/anthonycr/Lightning-Browser
Related apps