Home /
Apps /
BlackTube – Watch what matters!
2.0.1
Watch only what matters while keeping away all the distractions.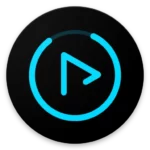 Download APK
Description
BlackTube – Allows you to create your own video library from the most popular video-sharing platform. The videos are isolated from all the distracting videos.
If you are a Parent :
You can restrict emotionally upsetting and violent stunts & pranks and show your kid the better side of the web.
If you are a Student :
You can keep your mind focused on educational and helpful video links and isolating them in this application.
Feel the sleek, easy, and clean interface with a stylish and fast player.
Manage your own you-tube video library using the all-new MySpace Editor feature. Create, Delete & Sort Video categories. Show what your kid, client, or students what they want to see.
Now watch all the trending videos around the globe in one place. Filter trending videos based on country. See what the world is watching from entertainment, music, travel, and other categories. Bookmark and share your favorite videos.
No Permissions. No SignUp. Watch videos without being worried about your privacy.
Related apps