Home /
BenefitPay
1.2.31
Consumer application allowing customer to pay using their mobile in Bahrain.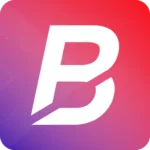 Download APK
Description
BenefitPay is an app that allows users to pay and transfer funds only by using their smart devices in Bahrain in a fast, secure, and convenient manner. BenefitPay features include:


· Enrolling your payment instruments (Cards & Accounts).

· Paying using your mobile in Bahrain through scanning QR code generated by merchants within the app's merchant network.

· Transfer funds instantly from one bank account to another using Fawri+ service by either entering IBAN, or a registered mobile number, as well as by scanning QR Code.
· Bill Payment through Fawateer service to hundreds of biller.
· Split Payment and request payment options that allows you to request payment from multiple payer, so it shall allow to split the dinner bill among friends and family.
· Review and track your transactions history.

· Manage your cards and Bank Accounts in the Application

· Map Locator for all merchants accepting payment from BenefitPay app
· To pay for fuel at petrol stations using geo-location via Sadeem feature
· Tap and Go: Payment by tapping on POS machines using NFC


To register, download the application and enter a valid mobile number. Upon entry of the verification code that will be sent by SMS you will be enrolled and you can start adding your payment instruments.


For Any Inquires or Issues please contact us on:
or

17506065
Related apps