Home /
App Inspector
1.29.6-201910301402
Lists installed applications and shows various infomations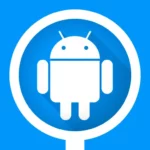 Download APK
Description
Inspect the detailed informations of all apps installed.
Shows permissions used by apps.
Shows apps ordered by install time and usage.
Can extract(download) APK file from installed applications.
(Downloaded file will be saved in Downloads folder)
Included information:
– Package name and version
– Installation and update dates.
– Package file path.
– Target SDK version
– Package size (file size)
– Usage time (recent 1 week)
– Permissions (granted or not)
– Engine or framework analysis.
(Unity 3D, Adobe AIR, Cocos2d, Xamarin, yoyogames GAMEMAKER, Unreal Engine 4)
– Used Java libraries.
bugs and feature requests:
https://github.com/bigflood/AppInspector/issues
Related apps