Home /
Anonymous Story Viewer for Insta – Private Story
Anonymous Story Viewer for Instagram
Anonymous Story, Photos and reels downloader for Insta. Watch stories Anonymous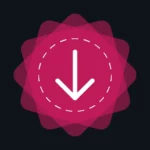 Download APK
Description
Easily save videos and photos from Instagram with the best Story Saver app. Save stories and reels posts to your device with one click. Repost your saved reels and stories. We will be your best helper app for Instagram.
⬇ Fast Save Story
✔ Quickly save photos & videos from Instagram Stories
✔ Watch & save stories anonymously
✔ Save Instagram Stories directly into your device
✔ View and save highlight
⬇ Fast Save Reels
✔ Quickly save Reels videos from Instagram
✔ Repost Reels on your Instagram
✔ Share Reels videos on your social accounts (Facebook, Twitter, Whatsapp etc.)
⬇ Repost & ReShare
✔ Repost photos and videos
✔ Reshare story and reels
✔ Share with your friends or on your social accounts
🔥 Advanced Download Manager
✔ Multiple downloads easily
✔ Download in the background
✔ View download history
✔ See download categories (Photo, Videos, Reels, Story etc.)
⭐️ Amazing Features:
★ All in one Instagram Downloader – Story, Reels, Photos, Video, IGTV, Highlight
★ Anonymous story viewer
★ Save Instagram Stories, posts and IGTV
★ Download user profile photo in high resolution
★ Zoom in stories and photos
★ Story reposter for instagram
★ One Click repost and share
★ Repost reels, videos and photos
★ Hd dp viewer for instagram
★ View and copy caption and tags of photos, videos, reels posts
★ The story saver, video downloader for Instagram
★ View private accounts and posts
★ Best instasave app
👍 Download all types from Instagram with just one app!
With Fast Save Instagram, you can quickly and easily save, share and view offline, many post styles from IG. You can recommend our SaveStory application to your friends as pikdo instagram or regram instagram.
Story Saver for Instagram – Downloader Story & Reels Disclaimer
❗Please obtain permission from the owner before reposting a photo or video.
❗This app is not affiliated with Instagram. Saver highlight is just a helpful tool.
❗Violation of Intellectual property rights resulting from unauthorized downloading, uploading and re-sharing of content is the user's responsibility.
❗Contact us first if you have any problems. Mail: [email protected]
Want to download Instagram posts, save stories and download Reels videos?
Try Story Saver, Downloader Story & Reels for Instagram!
Related apps