Home /
Allama Hafiz Ikram Hussain AlQadri
9.6
This is an official application of Allama Hafiz Muhammad Ikram Hussain AlQadri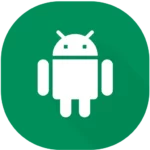 Download APK
Description
Allama Hafiz Muhammad Ikram AlQadri is a well-known religious personality equipped with both Religious and Non-Religious Studies. He is a son of a Great Islamic Scholar Qari Muhammad Siddiq Qadri, who is well-known for his contribution to Tajweed-o-Qiraat.
He took his basic education from Jamia Masjid Khulfai Rashdin, Gulshan-e-Iqbal where he completed his Hifz and Tajweed-o-Qira'at by Ustadh Zahoor Ahmed and Sheikh Syed Zaheer Uddin Shah. He is a strong Hafiz and is leading Taraweeh prayer every year since 2000.
He did his matriculation from Little Folks School and got his Secondary Education from DJ Science College, Karachi.
Out of his own choice, He chose to select his career in religious studies which he started in Jamia Anwar-ul-Uloom, Gulshan-e-Iqbal, Karachi.
He did his final year of Hadith from Jamia Naeemia, Karachi under the leadership of Mufti-e-Azam Pakistan, Mufti Muhammad Muneeb Ur Rehman.
On the other side, he continued his University education and completed a Masters in Islamic Banking and Finance from the Shaikh Zayed Islamic Centre, University of Karachi.
Currently, He is doing his M-Phil from Shaikh Zayed Islamic Centre.
He has been a well-known orator and speaker and regularly appears in different TV programs like Hasht Bahisht and "Roshni sab kay liye" of QTv.
He has also visited many different countries where he was specially invited to speak to different gatherings and give lectures which mainly includes the United Kingdom.
Related apps