Home /
Apps /
ALL IN ONE CALC
1.42
Premium Calc & Maturity Calc. Plan Adviser. Send Quotes With Your Signature.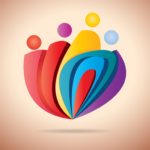 Download APK
Description
In This App You can Calculate Premium and Maturity Offline. And Also Send Result with your client.
This App is Build Only For Helping Insurance Agent.
This Software (APP) is Only For Private use.
All The Information is Best Of Developer Knowledge.
Disclaimer : Premium Shown APP is Indicative and not Exact, Actual Premium May vary according to underwriting Rules Applicable. Maturity Calculation display in app is Approximate(Current rate of bonus). For more details on risk factors, terms and conditions please read sales brochure carefully before concluding a sale.
For any Query and Inquiry Contact us.
onlyfreeforu@gmail.com
Related apps