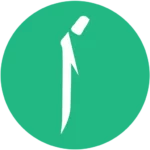 Download APK
Description
Alif Islamic Learning helps you to learn basic Islamic lessons. In this App, we have arranged different types of learning materials. eg; Video Lessons, Text books, Animated videos, Games & Puzzles etc.
Whom Alif for?
Our prime focus is kids under the age of 16 years. But we have arranged contents for general users like college students, women etc.
Language
Right now contents are available in English and Malayalam. Urdu contents will be added soon, In Shaa Allah.
Jurisprudence
Contents are prepared in Shafi school of jurisprudence (Madh'hab) right now. Other Madh'habs will be added soon.
Related apps