Home /
Основы HTML
3.0.5
You want to create your own website? Then this is the app for you!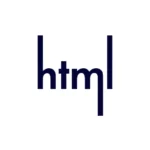 Download APK
Description
Программа для интерактивного изучения основ HTML. Вы сможете создать свою первую html-страницу прямо в этом приложении и увидеть результат в браузере Вашего устройства.
Приложение также содержит таблицу спецсимволов и палитру web-цветов.
Примечание:
В разделе CSS доступны только первые пять глав для ознакомления. Весь раздел CSS, доступен в платной версии приложения.
Related apps